---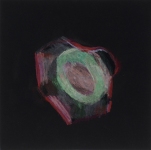 Nebulae Drawings, 2012-2013
Each drawing is a 10 x 10" study of a nebula. They are colored pencil on paper and were made between 2012 - 2013.
---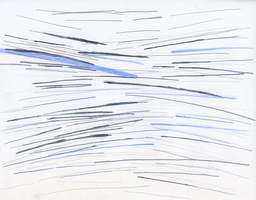 100 compositional sketches, 2008
This project is a 100 drawings made quickly by observing star trail photos that I had collected from books and the Internet. They were made for a book project by Philip von Zweck. Afterwards I printed many of these and used them as starting points for other drawings, home-made monotypes. These are all 8.5 x 11," pencil on paper, made in 2008.